The basis of the PERIMESH fence is the tried and tested  stainless steel mesh X-TEND. Originally developed for applications in lightweight architecture, the preassembled stainless steel cable mesh constructions with X-TEND combine safety and aesthetic appeal, are hard-wearing and durable, and offer virtually barrier-free insights and views thanks to their transparent structure. The connection of sturdy stainless steel cables to a mesh of friction-pressed diamond shapes creates a special, flexible mesh structure which can absorb heavy loads and offers a wide range of possible indoor and outdoor uses.
Top-quality stainless steel cables
Top-quality stainless steel cables made of material 1.4401 with a wire construction of 7×7 are used for the PERIMESH fence. The diameter of the stainless steel cables is 1.5 mm. The mesh ferrule is also made of stainless steel with dimensions of approx. 7 x 5.5 x 3 mm.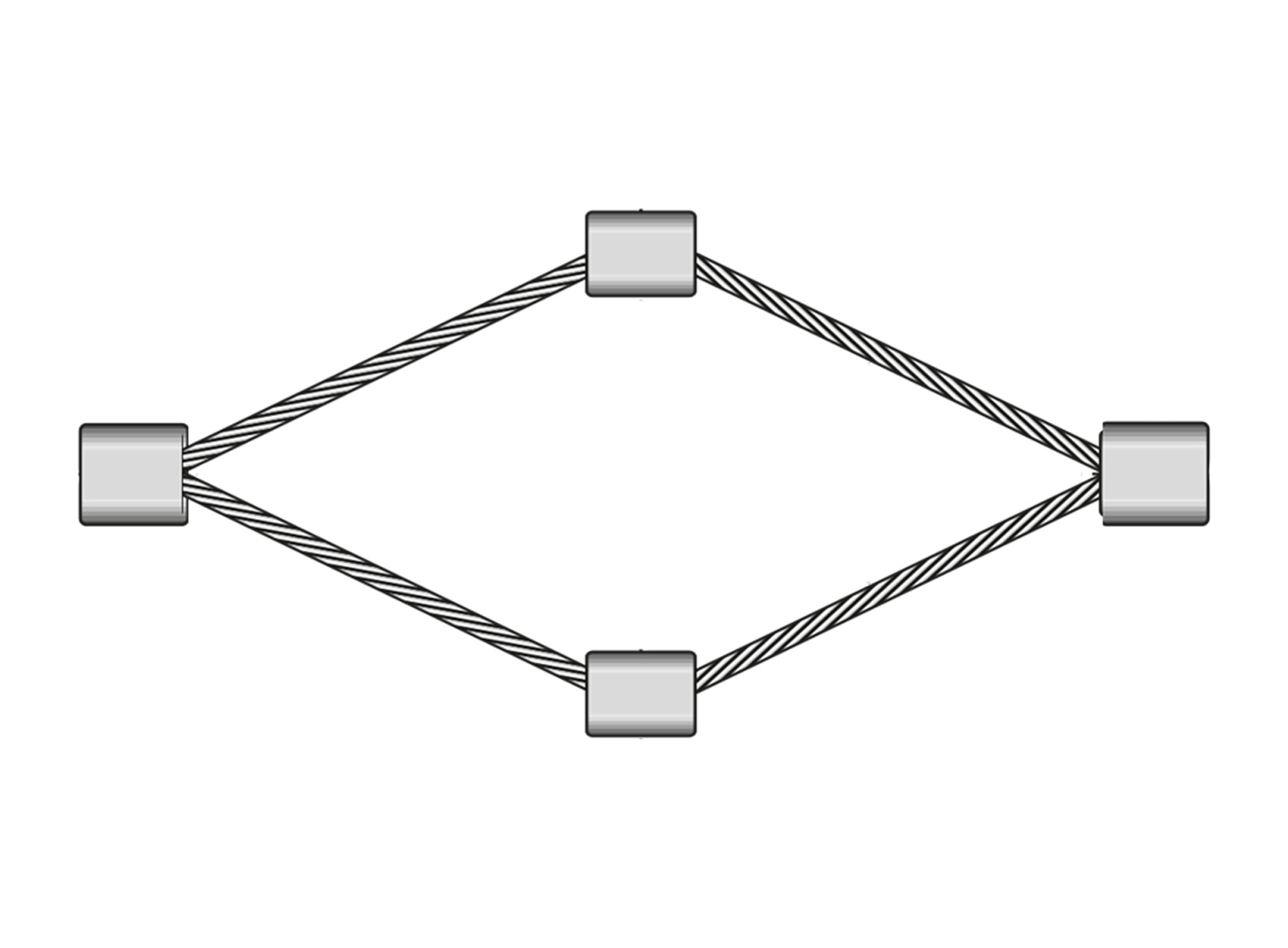 Friction-pressed diamond-shaped mesh

Fence and passage solutions use horizontal mesh. The mesh length (distance from the center of one ferrule to the center of the next ferrule) is 65 mm. Depending on the tension, the mesh width is approx. 115 mm with a mesh height of approx. 60 mm.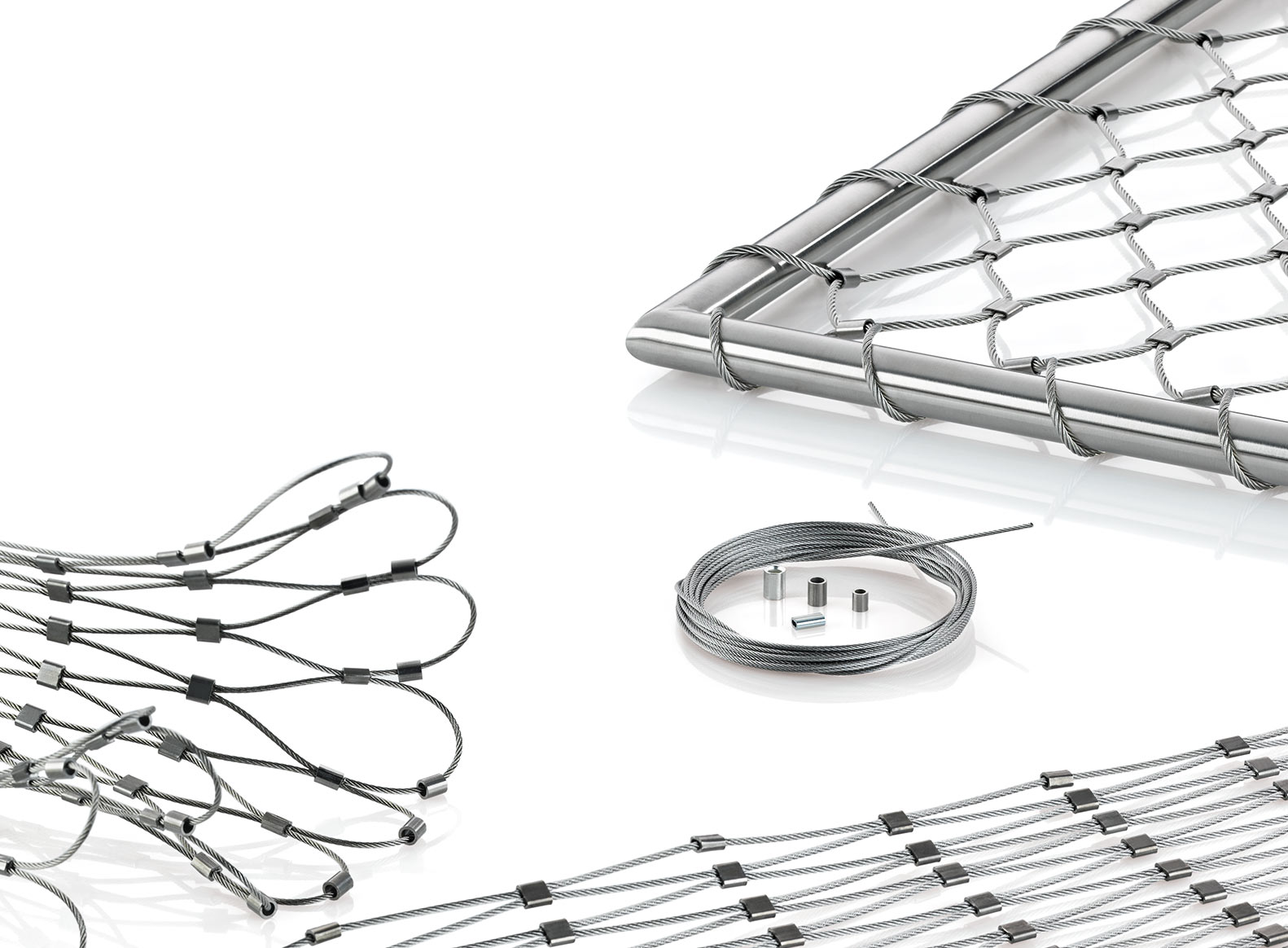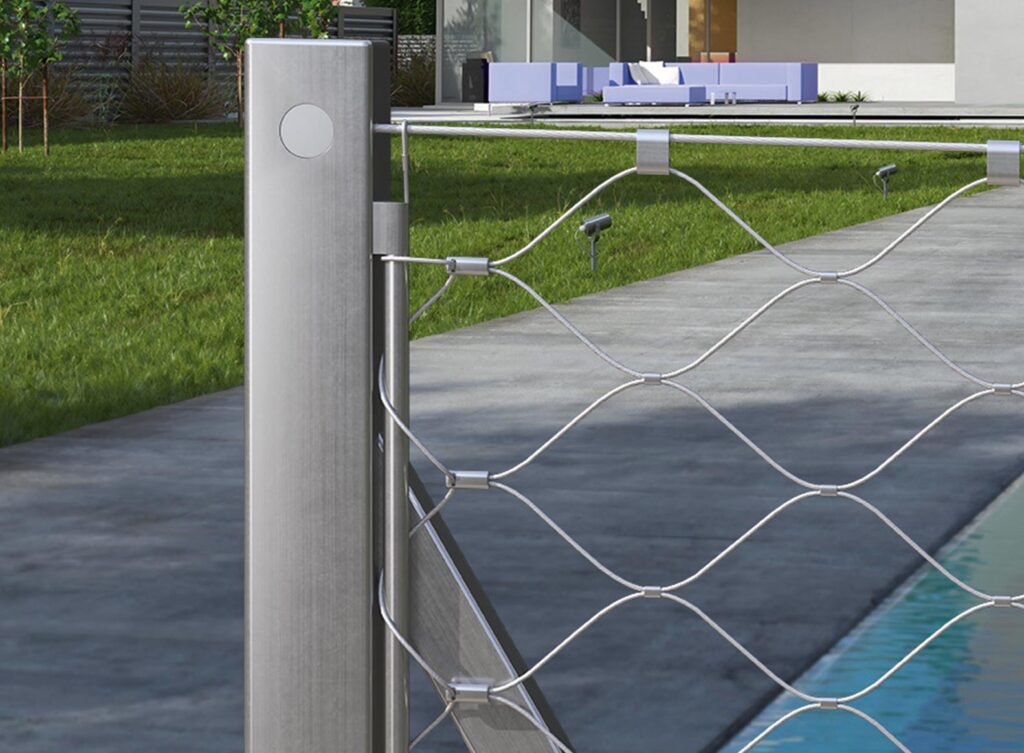 Weatherproof and low-maintenance

High-quality stainless steel ensures a long service life with low maintenance. Thanks to its transparent structure, the mesh can withstand even strong winds. In this way, the timeless appeal and dimensional stability of the stainless steel fence system are preserved for many years.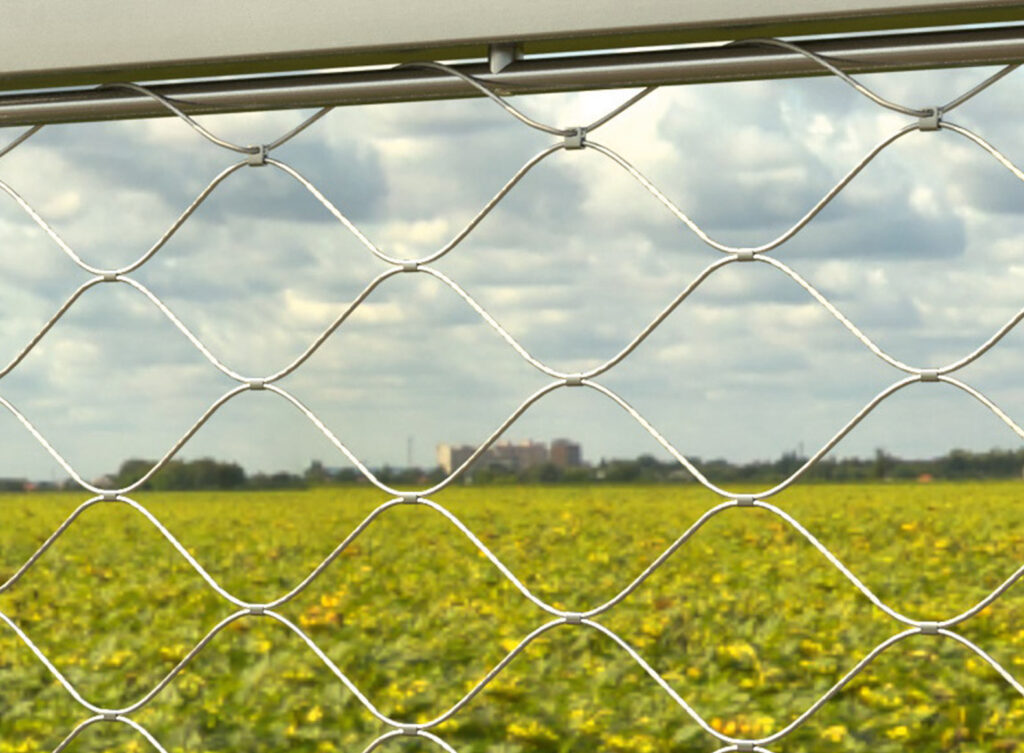 A patented tensioning system consisting of robust perimeter ropes and ferrules keeps the stainless steel mesh safely under tension between the posts.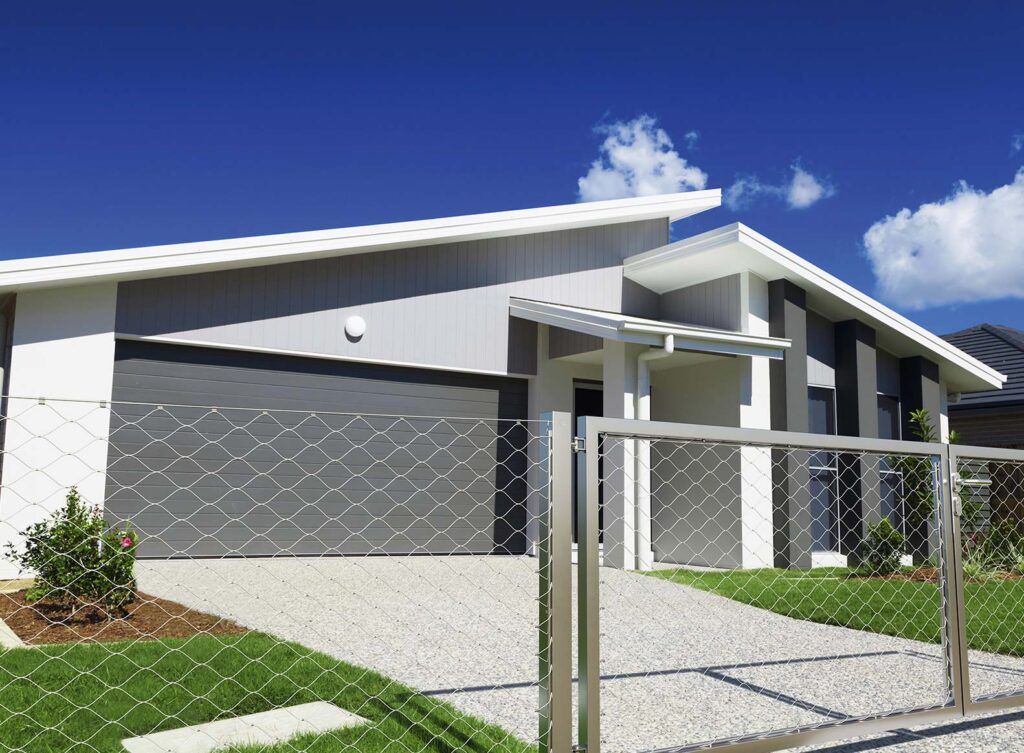 Transparent mesh structure

The fence system made of high-quality stainless steel appears light and transparent, is visually reserved and at the same time defines a clear boundary.
Contact us
We would be happy to help you with advice and support. Give us a call or just send us your inquiry.
Call us or simply send your enquiry by e-mail!
Phone: +49 (0) 7162 948 150 200
E-Mail: perimesh@carlstahl-arc.com
Web: www.perimesh.com