XT1 stands for maximum flexibility. We offer you our X-TEND assembly service on your custom-made frames, provided to us.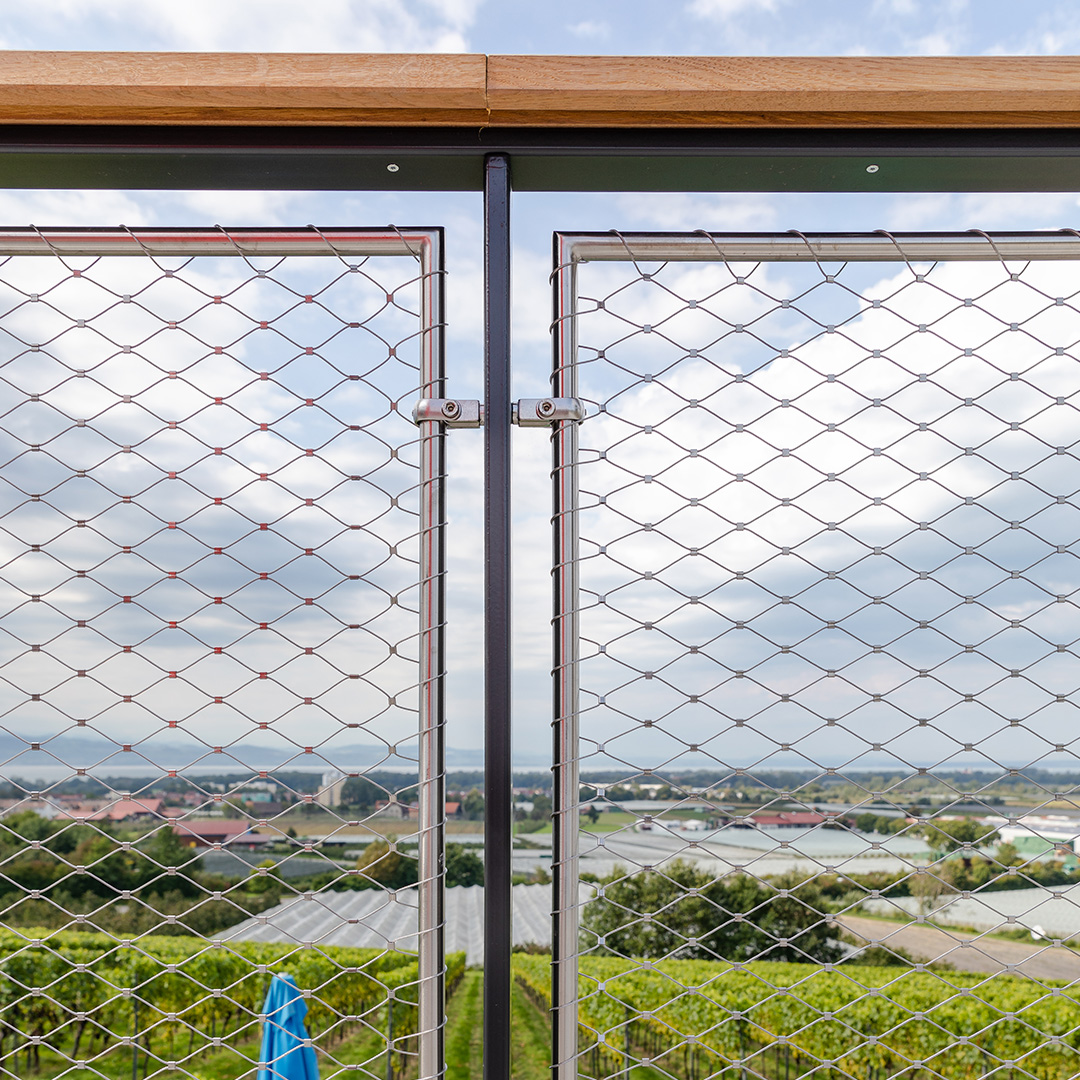 There are (almost) no limits to the geometry and design of your frames. Whether round, rectangular or polygonal, flat or three-dimensional: we manufacture and mount X-TEND mesh to fit your frame. Cable mesh diameters of Ø1.5 – 3.0 mm are possible. Visually and also statically, the mesh width of the X-TEND nets is variable so that no customer wishes remain unfulfilled.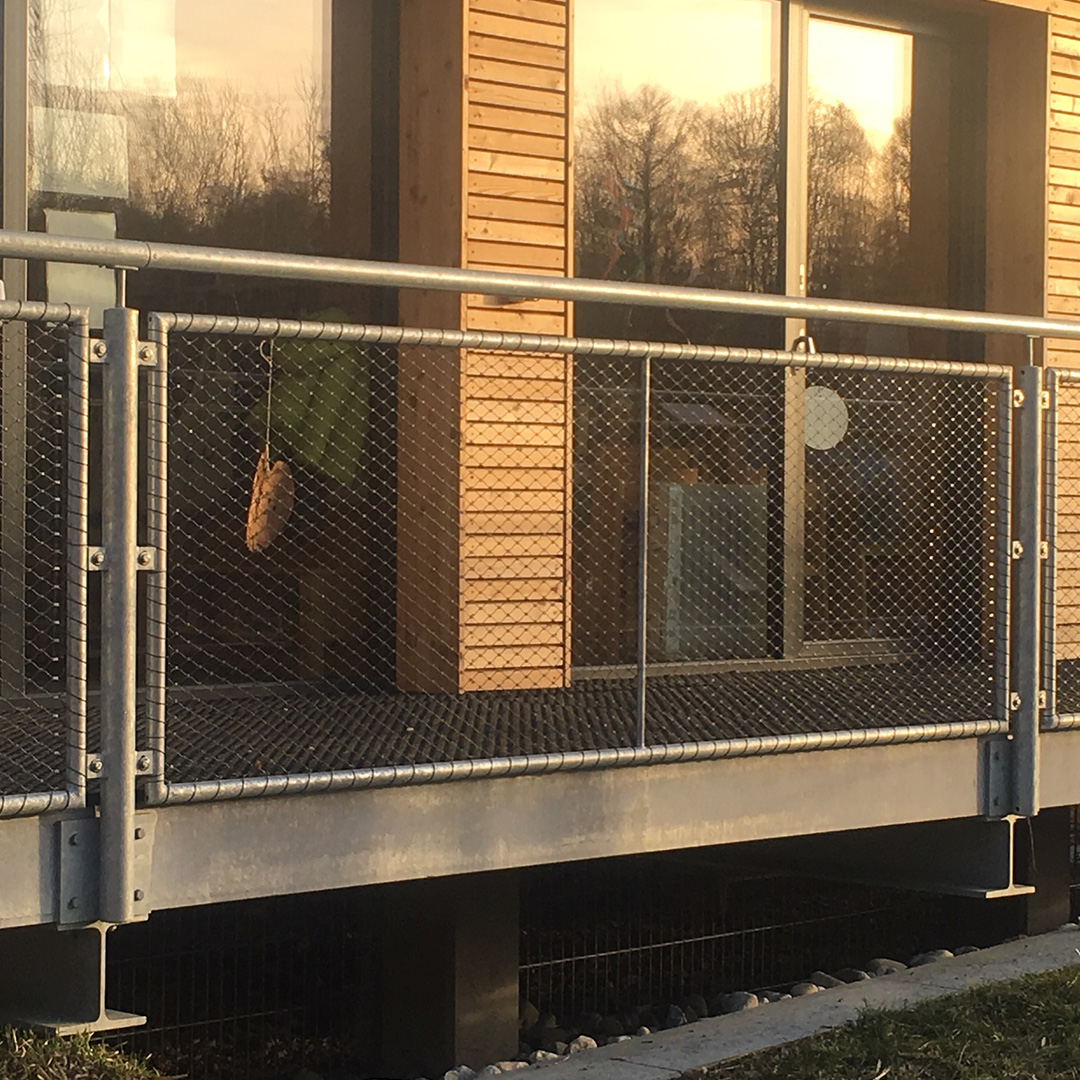 We take fastening lugs or fixation holes, already worked to the frames, into account when assembling the nets, so that on-site installation can be carried out quickly and economically – by you or by our experienced fitters. Alternatively, the frame holders from our FRAMEWORKX product line are also available for various tube diameters and profile geometries, and are quickly installed on site.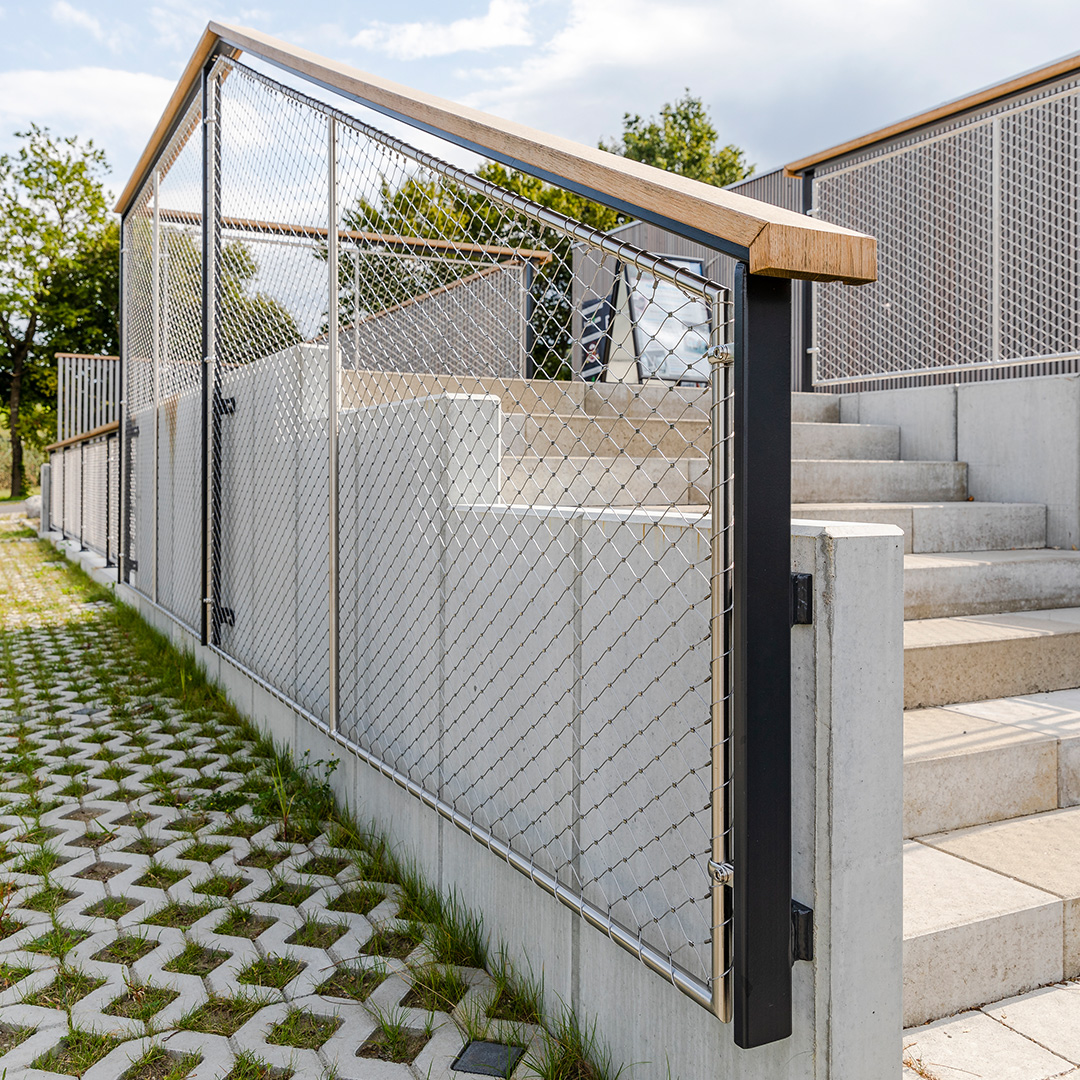 In addition to the classic stainless steel look, a colour coating of the mesh cables in almost any colour is also possible. This means that X-TEND COLOURS also matches the colour of your frames, and your project, in every respect.
FRAMEWORKX means variety. Challenge us!
Advantages of FRAMEWORKX® over other railing systems
|   | FRAMEWORKX® | Glasgeländer | Holzverkleidung | Stabgeländer | Kunststoffgeländer | Mauerwerk |
| --- | --- | --- | --- | --- | --- | --- |
| Transparenz | ++ | ++ | – | ++ | – | – – |
| Korrosionsschutz | ++ | ++ | ++ | ++ | ++ | ++ |
| Stabilität | ++ | ++ | + | ++ | – | ++ |
| Überkletterschutz | ++ | ++ | + | + | + | – |
| Reinigung/Wartung | ++ | – – | – – | ++ | + | ++ |
| Eigengewicht | + | – | – | – | + | – – |
| Reparierbarkeit | ++ | – – | – | + | – | ++ |
| UV-Beständigkeit | ++ | ++ | – | ++ | – – | ++ |
| Sichtbarkeit für Vögel | + | – – | ++ | + | + | ++ |
| Begrünung möglich | ++ | – – | + | + | – | + |
Length maximum 6000 mm
Height maximum 2500 mm
Profile diameter Ø 16,0 up to Ø 48,3 mm
Weight maximum 50 kgs
Special geometries are possible
Other frame details on demand