The XT2 frame system, proven for years as a filigree railing infill, impresses with high-quality materials which are optimally processed.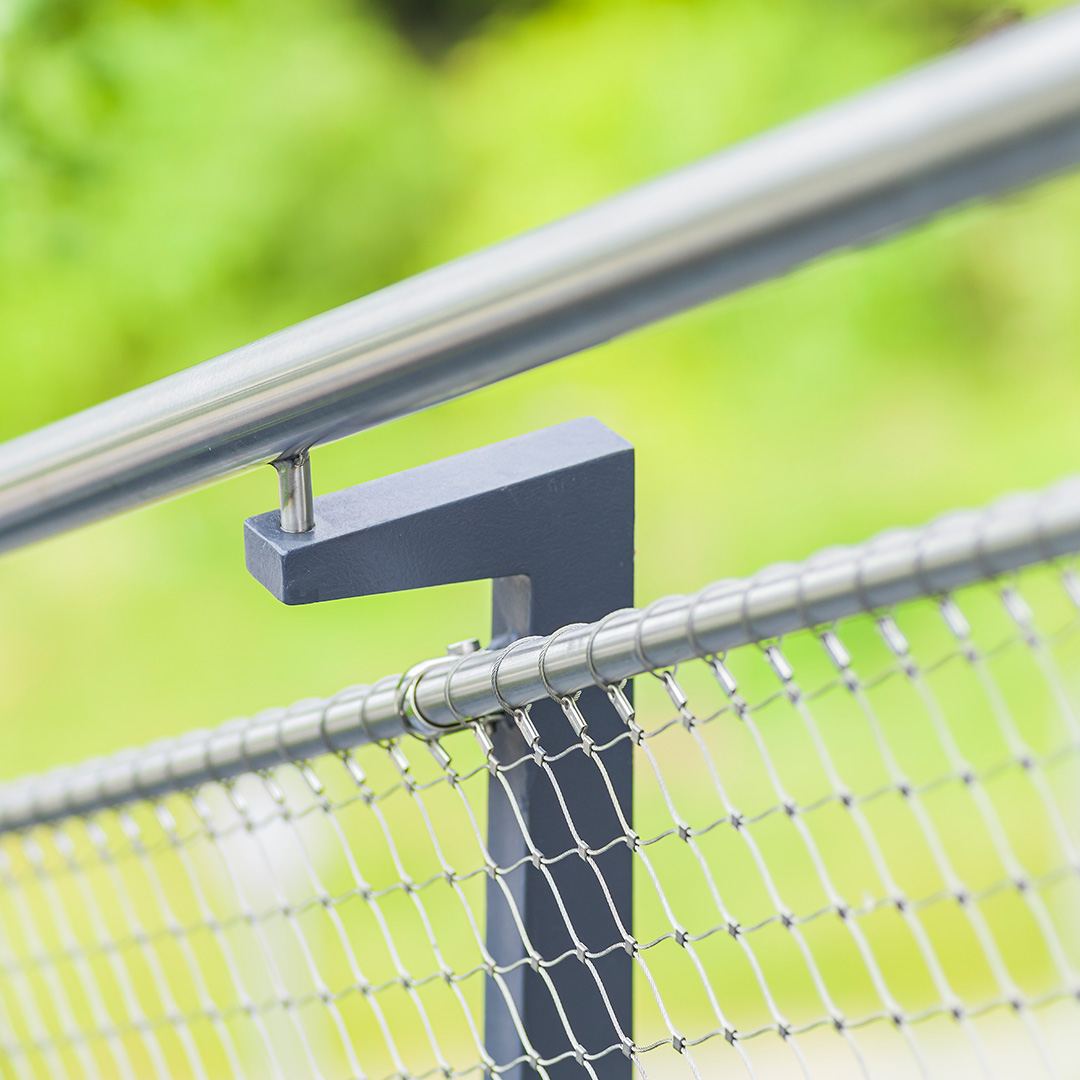 Hardly noticeable in its simplicity and transparency, XT2 integrates seamlessly into the architecture and leaves it the necessary space to act, and as fall protection at the same time it ensures the necessary safety in the use of the structure.
The addition of the Ø26.9 mm tube diameter to the standard product range has increased the application possibilities of the tube frame system, which was previously only manufactured with Ø21.3 mm. Larger profile cross-sections can also be realized on request.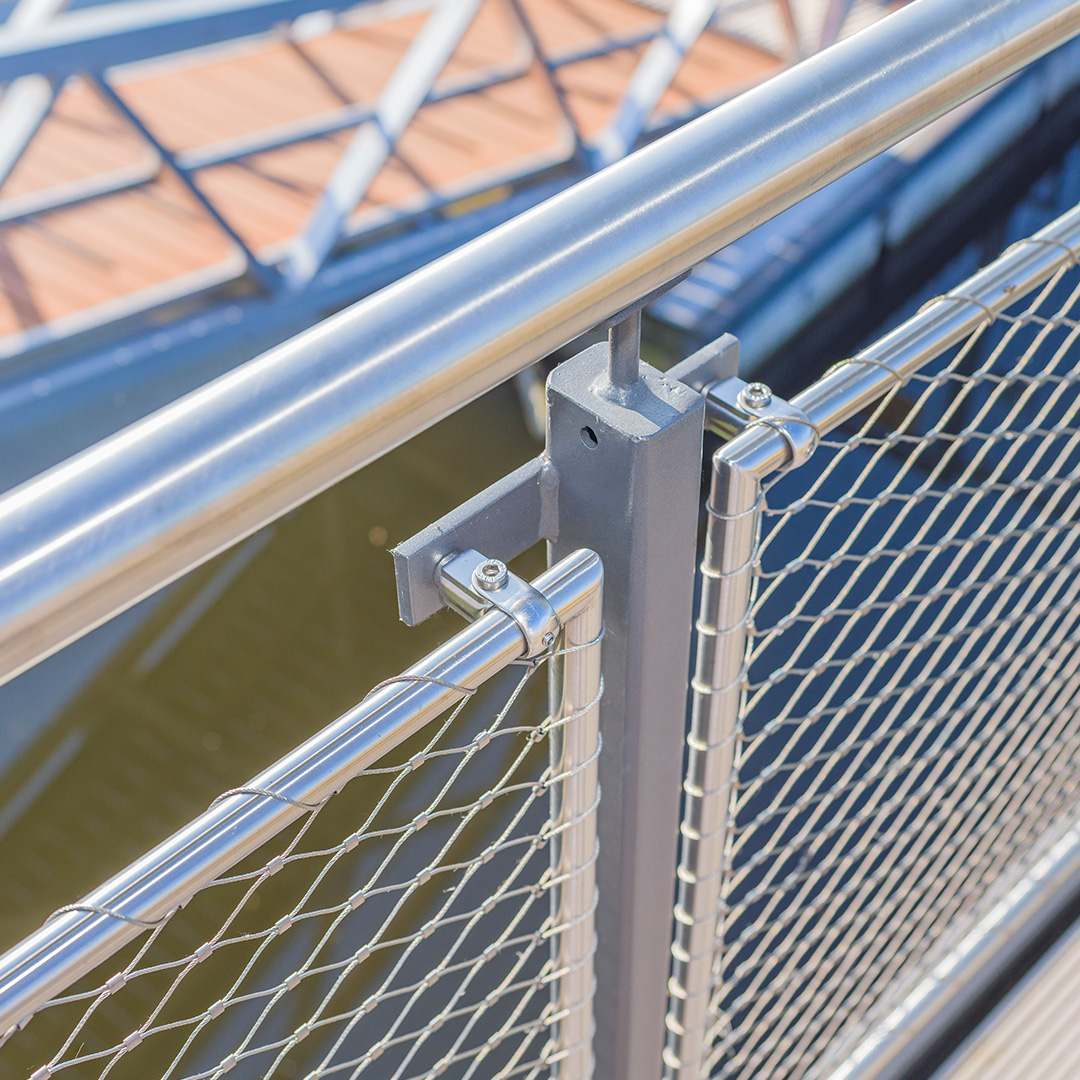 The X-TEND stainless steel cable mesh is mounted with visible cable lacings onto the custom-specifically welded and fine ground tubular frames. Rectangular frames, angled frames for stair railings, frames for the transition from staircase flight to landing, and other special geometries are possible.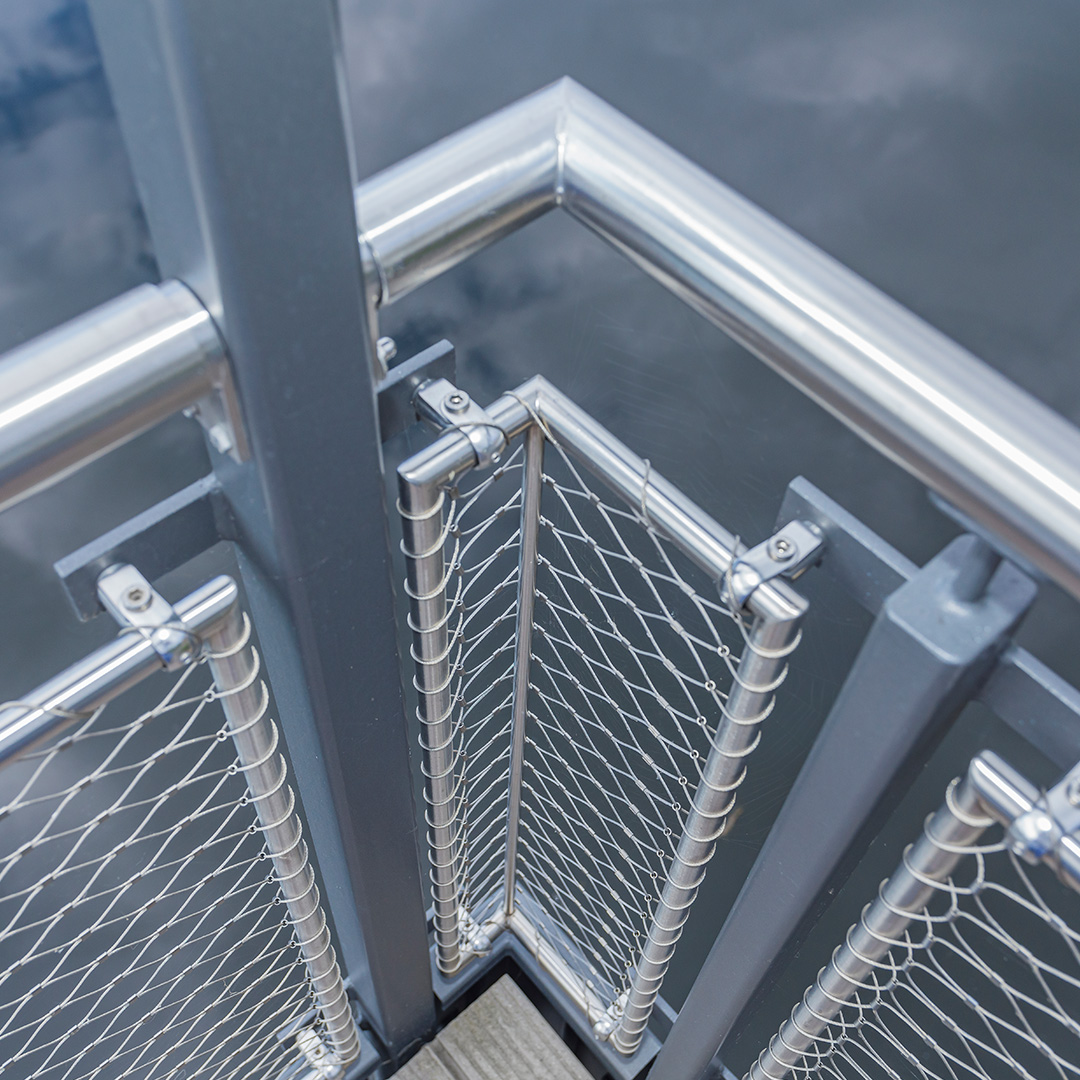 With the appropriate frame holders from the FRAMEWORKX product line, the frames can be mounted to the railing structure without much effort, whether in new or existing buildings. There is a choice of profile-embracing frame holders, as well as insert elements – such as the so-called "invisible holder". Special fastenings are also possible on customer request. For the customer, the individual and ready-to-assemble delivery means aesthetics, plannability and an economical solution for fitting railings and staircase structures.
Advantages of  FRAMEWORKX® over other railing systems
|   | FRAMEWORKX® | Glas balustrade | Wood panelling | Rod Balustrade | Synthetic material balustrade | Stonework |
| --- | --- | --- | --- | --- | --- | --- |
| Transparency | ++ | ++ | – | ++ | – | – – |
| Corrosion protection | ++ | ++ | ++ | ++ | ++ | ++ |
| Stability | ++ | ++ | + | ++ | – | ++ |
| Protection against climbing | ++ | ++ | + | + | + | – |
| Cleaning/service | ++ | – – | – – | ++ | + | ++ |
| Dead weight | + | – | – | – | + | – – |
| Repairability | ++ | – – | – | + | – | ++ |
| UV-resistance | ++ | ++ | – | ++ | – – | ++ |
| Visibility for birds | + | – – | ++ | + | + | ++ |
| Greening possible | ++ | – – | + | + | – | + |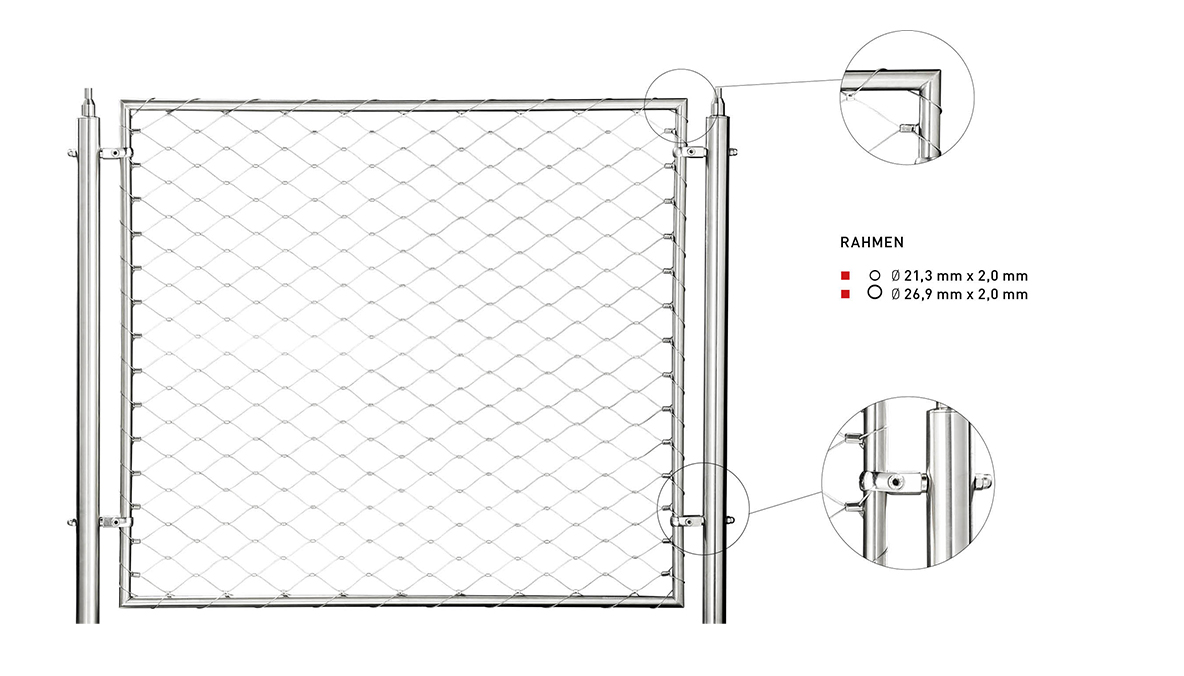 High quality sanded corners
Timeless stainless steel aesthetics
Fine grinding of the frames (grain 240)
Various options for frame fixation to the balustrade structure