Due to the X-TEND mesh guided inside the slotted XT3 frame, there are no build-up areas on the outer surfaces of the frame.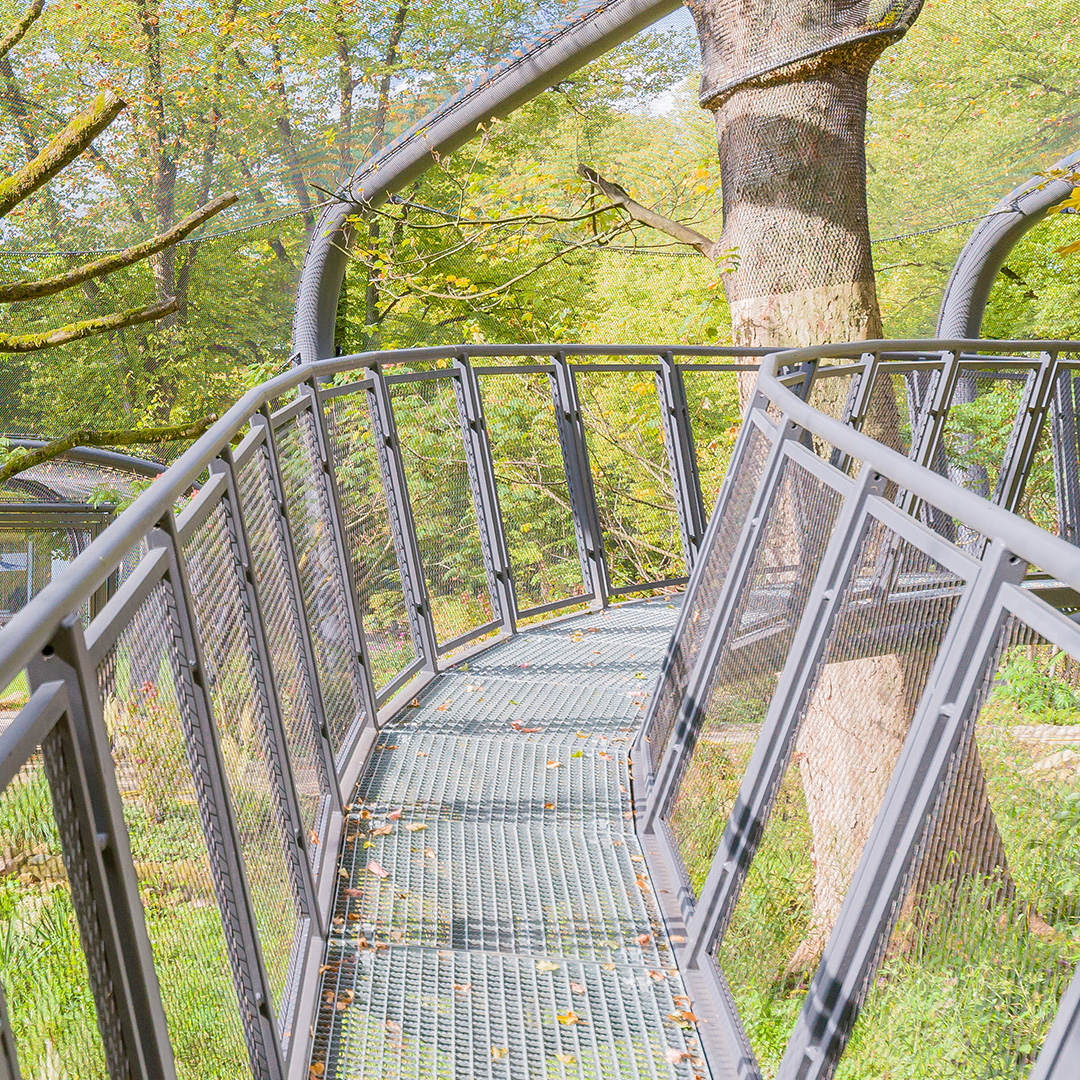 The surface, which is ground to grain 240 as a standard, is thus sleek and looks at its best.
Since, unlike the XT2 frame systems, the mesh inside of XT3 frames is not fixed to the frame with a spirally wound lacing cable, square or rectangular profile geometries are also suitable here. This makes the XT3 frame system ideally suited to modern architecture, but any other architectural style can also be equipped with a harmonious railing infill when using the XT3 frames in its various frame profile geometries.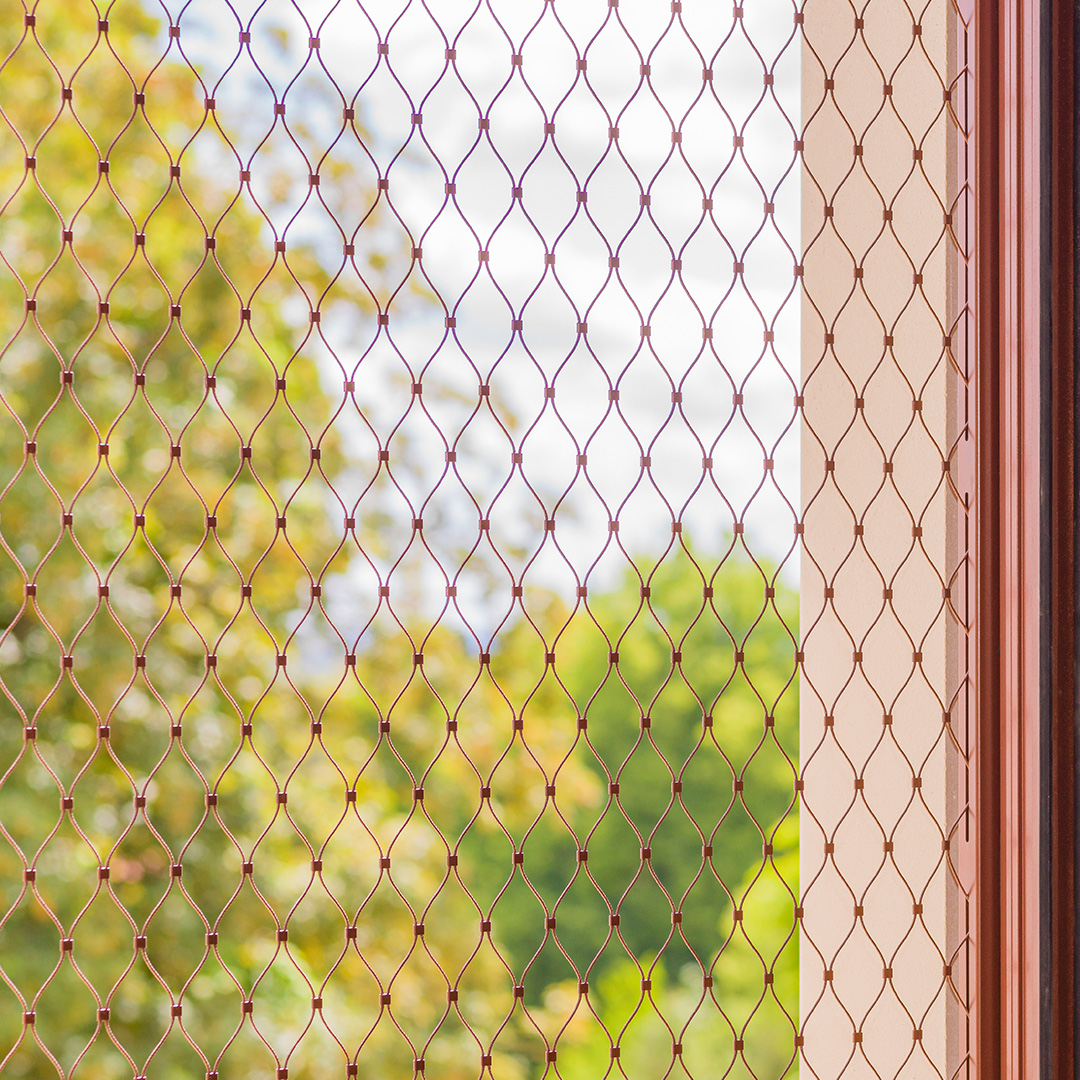 X-TEND mesh production is subject to a testing concept and is regularly inspected by an external testing institute. This includes regular pendulum impact tests on the net and frame systems to prove their suitability as fall protection. Likewise, the X-TEND net as well as the frame systems can be statically dimensioned to suit each demand. In addition to the classic stainless steel surface, a colour coating in almost any RAL tone is also possible. Either only the frame, or the frame together with the mesh can be colour-coated. In addition, regardless of the frame colour, only the net can be installed in the X-TEND COLOURS varieties.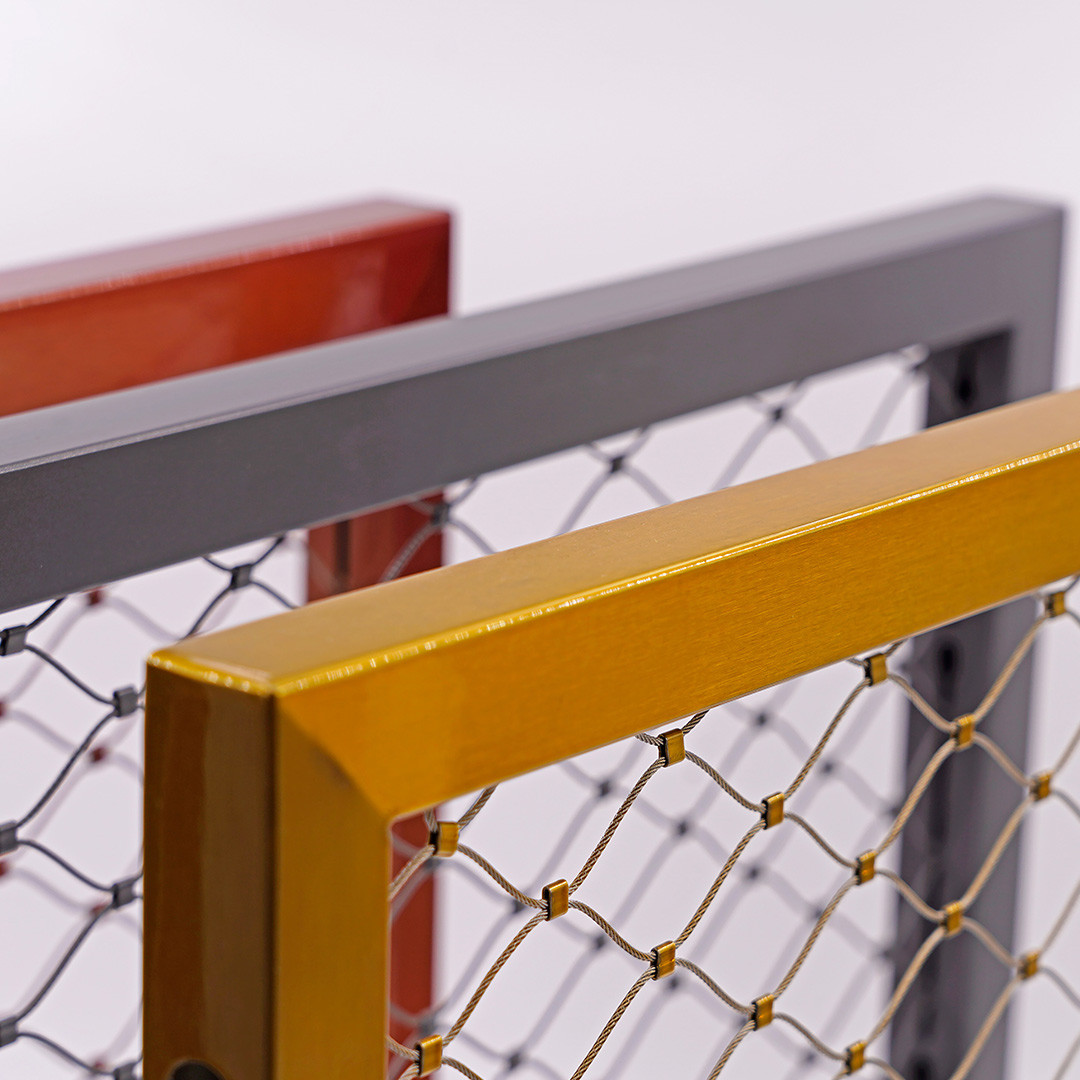 The welded and nobly polished stainless steel frames are delivered ready for installation and can be attached to the railing structure on site in a short time using the selected frame holders from the XT3 product range. The ease of installation, stability and durability ideally complement the visual finesse of this elegant fall protection solution. The ready-to-install frames are delivered directly to your construction site or plant. We will be happy to offer planning support for the installation or, if you wish, we also carry out the installation.
Advantages of FRAMEWORKX® over other railing systems
|   | FRAMEWORKX® | Glasgeländer | Holzverkleidung | Stabgeländer | Kunststoffgeländer | Mauerwerk |
| --- | --- | --- | --- | --- | --- | --- |
| Transparenz | ++ | ++ | – | ++ | – | – – |
| Korrosionsschutz | ++ | ++ | ++ | ++ | ++ | ++ |
| Stabilität | ++ | ++ | + | ++ | – | ++ |
| Überkletterschutz | ++ | ++ | + | + | + | – |
| Reinigung/Wartung | ++ | – – | – – | ++ | + | ++ |
| Eigengewicht | + | – | – | – | + | – – |
| Reparierbarkeit | ++ | – – | – | + | – | ++ |
| UV-Beständigkeit | ++ | ++ | – | ++ | – – | ++ |
| Sichtbarkeit für Vögel | + | – – | ++ | + | + | ++ |
| Begrünung möglich | ++ | – – | + | + | – | + |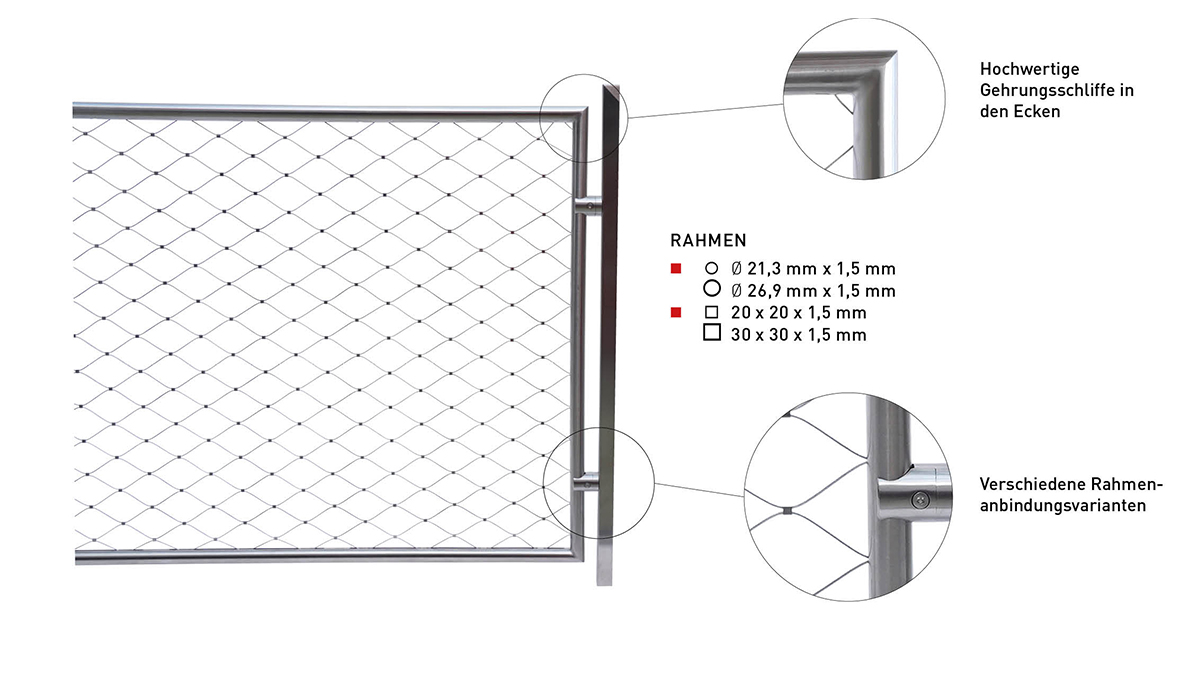 X-TEND – Das Original, combined with the newest production and fitting technology

Digitalized frame and cable mesh planning for efficient production and optimum fit

X-TEND mesh invisibly guide inside profile

Minimum material recess (slot) for maximum stability and security
Maximum transparency and classy look

Statically dimensioned and verifiable fastening solutions

Aesthetic frame holders for fixation to the local structure

No protruding elements all around